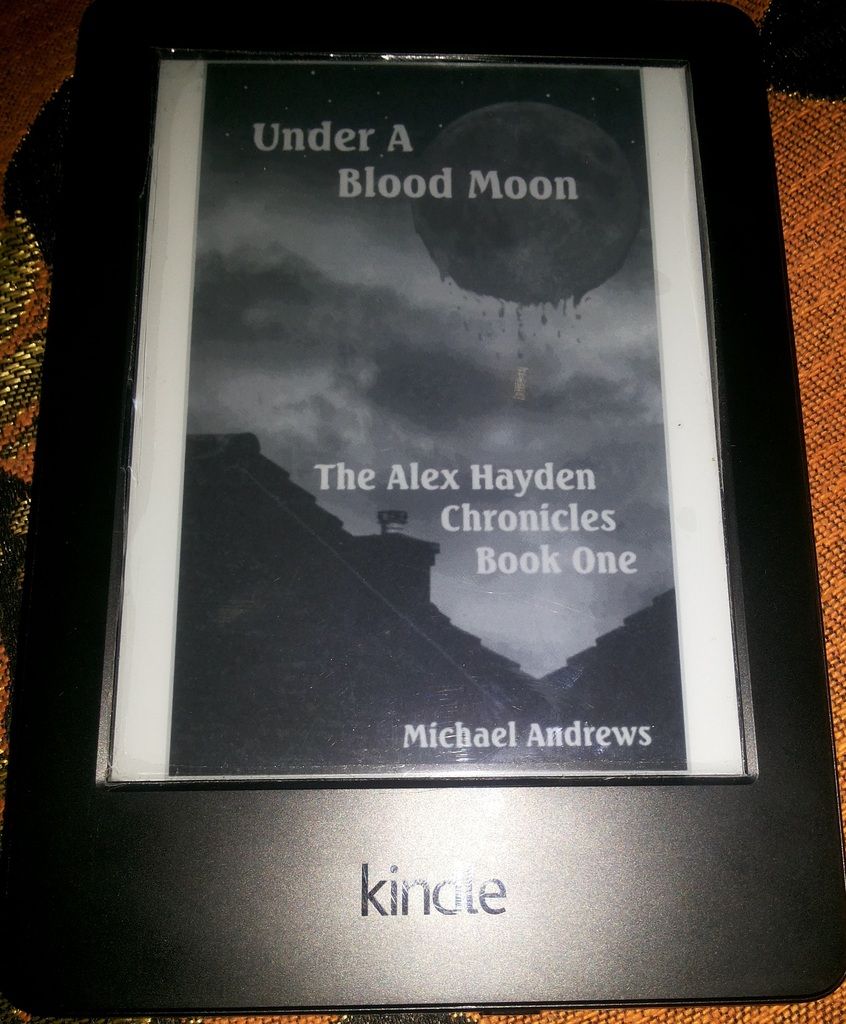 *Note: A copy of this book was provided to me by the author in return for an HONEST review.
I want you guys to know that I can rate a book very poorly and I won't care at ALL about what the author would say. But, this was a case in which I REALLY liked/loved this book.
This book is the first one in the
Alex Hayden Chronicles
. It is the story of a boy named Alexander/Alex Hayden, who is a vampire. He has a teenager's body but actually has lived more than a thousand years. He was about to kill himself near the beach, before the dawn, when Detective Harry enters into the story who recently lost his son and due to this, he has concern for Alex. Alex sensed the feeling of loss in the detective's soul, so decided to hang on for a while. Doing so, he got to know about the murders taking place in Blackpool (the area) in which corpses of headless women in their early twenties were being discovered frequently. Alex knows that this is not something to be easily ignored and requires
his
attention.
IMPORTANT:
During a lunar eclipse, the moon turns red. It is thus, also called A BLOOD MOON.
I do not have any hesitation to say that this is my first ever Vampire book! However, I faced NO PROBLEM AT ALL! I got to know a lot about vampires, the people of their KIN, their abilities, their powers, their disabilities, witches, warlocks etc. The action is FAN-TAS-TIC! The characters are amazingly described and have important roles in the story. The scenes in the book are written so amazingly that you'll get to watch them come alive inside your head.
By the time you finish the book about 70%, twists occur in the story for the ending to take place. You will get desperate to know, WHAT HAPPENS NEXT after each chapter. Some of you might even get goosebumps. Believe me, you definitely wouldn't want to read this book at night, like I did (till 3:00am). The epilogue was like a shock to me, and I got a bit scared (maybe the night time was the culprit!)...
I have received the second book in the series in the paperback format. So, I'll review it soon.
CONCLUSION: Even if you're not a fantasy or vampire book fan, you SHOULD read this book, because the setting of this book in a NORMAL state in England. You're going to love it, believe me. This book deserves your read!