~mini review~
Rating:
4/5 Book Emojis
Format Used:
Paperback
Publisher - Penguin Classics
Pages - 266

Review:
"...but Nature, whose sweet rains fall on unjust and just alike, will have clefts in the rocks where I may hide, and secret valleys in whose silence I may weep undisturbed. She will hang the night with stars so that I may walk abroad in the darkness without stumbling, and send the wind over my footprints so that none may track me to my hurt: she will cleanse me in great waters, and with bitter herbs make me whole."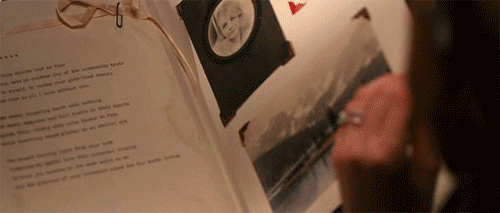 It was a delight as well as an honour to read one of the most iconic breakup letters of all time. Wilde loses his charm and a portion of his literary brilliance with the passage of brutal time in prison. However, the essence of his philosophically artistic mind remains intact and can be felt by a reader who is willing to see it.

There are times when he uses wit, elaborates on his pain and uses accusations to project the pain he's facing because of Lord Alfred Douglas. Wilde doesn't hesitate in constantly reminding him (and sometimes even exaggerating with supreme elegance and metaphors) of the maladies he has and will have outside of prison.

At times, he uses Greek words, Latinian dictate, precise punctuation, Italian references and French phrases to "show-off" his knowledge and to belittle Bosie. He also says that he's not religious anymore but goes on to glorify Christ's role in being a role model for romanticism and passion.


Conclusion: Definitely recommend it to every fan of Wilde.